Concerned Members of
Sierra Los Pinos Property
Owners Association
resident website
By the time the Board publishes the monthly meeting minutes, the news is old and outdated. You don't have to wait to hear the latest....
October Report
Meeting Reports
---
The Pro Se Handbook . . .
how to sue your HOA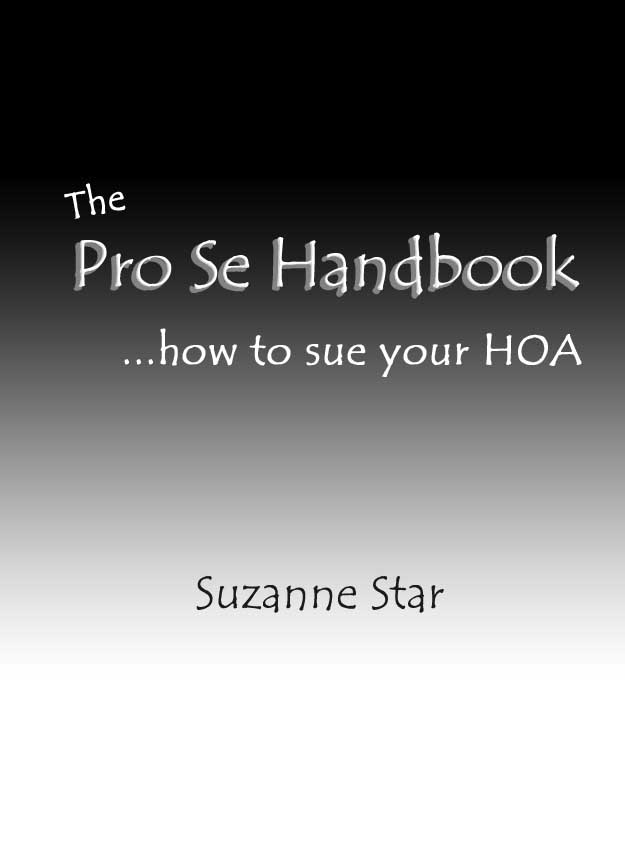 This book exposes how the SLP board usurped the contract rights of SLP members and why members sued.
Available on Amazon
---
This is a resident run website, not affiliated with the official SLPPOA website, and has been initiated to act as the eyes, ears, and opinions of concerned members of SLPPOA, to promote the handling of Association matters in accordance with the Association Bylaws and NM State Statutes. The goal of our site is to provide residents with the means to have a voice in the community. All members are invited to give their input and share their opinions.
Concerned Members of SLPPOA
Information, input, questions?
What's the latest?
A Water Billing VOTE on October 28, 2023 failed to meet a quorum, however of the 85 members voting, 53 voted yes, 32 voted no.
65 members did not return ballots.
The annual meeting failed a quorum and 5 members of the board didn't attend the annual meeting. It isn't a surprise that members have no confidence in the Board.
---
We've got problems with our water systems
. . . and no money to fix most of them
Read the engineering reports at